WHAT'S NEW
Firstly, we would like to say, HAPPY HOLIDAYS TO YOU AND YOURS FROM THE TAHIMA BOARD! We wish you and yours a safe and healthy holiday season!!
Our last meeting of the year is coming up next week. Due to the holidays, we are having it early. It will be an exciting meeting full of networking opportunities, We hope to see you there! Please see the details under the Events tab!
Next, we would like to invite you all to apply for the 2022 scholarship opportunity. TAHIMA recognizes scholarships and professionalism as necessary characteristics needed to succeed as Health Information Professionals.
---
PREVIOUS NEWS
Exciting Spring News!
1) ~Spring Special~ - The TAHIMA membership meeting on May 20, 2021 is free for students!! Visit the Events tab for more information
2) Our partner, Tacoma Community College's Health Information Technology program is hosting their VIRTUAL 25th Annual HIM Leadership Conference beginning June 5, 2021. There will be up to 6-CEUs available. For more information, please visit https://www.tacomacc.edu/academics-programs/programs/healthinformationmanagement/him-leadership-conference. You can download a copy of their flyer here
THIS JUST IN!! 2021 TAHIMA SCHOLARSHIP OPPORTUNITY!
TAHIMA recognizes scholarship and professionalism as necessary characteristics needed to succeed as Health Information professionals.
To assist qualified HIT/HIM/Medical Office/Reimbursement students and professionals in the South Sound Region of Washington State, TAHIMA will offer one (1) $150 Professional scholarship and one (1) $150 Student Scholarship to TAHIMA members.
The application can be found below
Required documentation must be submitted by Friday, February 26, 2021 to be considered. The TAHIMA board expects to notify recipients of awards no later than Friday, March 12, 2021, with announcement of winners on Thursday, March 18, 2021 at the membership meeting.
The applicant must be a TAHIMA Student or TAHIMA Professional Member and have attended a minimum of two meetings in the current membership year leading up to submission of the application.
---
Happy New Year!! Introducing the 2021 TAHIMA Board!
We on the board would like to say Happy New Year to you all! We hope that your families are safe and healthy and wish you prosperity and success!
We would like to take a moment to introduce you to the new board consisting of Ashley, Stephanie, Karen, Jeanie, Kelsi, Michelle, and Rachel. You can read our bios on the About tab. We are still looking for a treasurer to fill Kelsi's shoes as she has gone above and beyond her tour of duty, so if you or you know of anyone that may be able to help us out, it would be greatly appreciated!
Also, we are always open to suggestions or leads to contacts for speakers and presentations. If you know of any or are wanting us to hunt for a specific topic, please shoot us an email at tahimamembership@outlook.com.
It is January and there are many of you that have memberships due, please remember that using PayPal is now an added option!
Facebook has made some changes that are not allowing us to post currently. We hope to have this fixed ASAP! In the interim please watch your inboxes for notifications and announcements! The LinkedIn TAHIMA page is also an option for meeting notifications.
Again, don't forget to renew your 2021 membership for $35 (professionals) and $15 (students). You can renew by visiting the Membership tab. For more information about the regularly scheduled workshop, go check out the Events tab .
---
Updated Membership Form
The 2021 membership form is now available. Please check out the Membership tab for more information.
---
Like us on Facebook!
---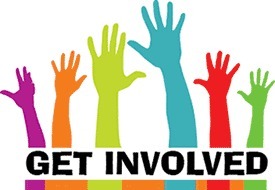 TAHIMA Volunteer Opportunities
You can find the roles and responsibilities in our bylaws. The bylaws can be found under the About tab .
---
HIT/HIM Jobs!
There have been several jobs posted lately. See the Jobs tab for more information on these exciting opportunities.
---
Previous Workshop Handouts
TAHIMA Workshop: ICD-10: Inpatient Coding for Circulatory Conditions - 2/20/2020
You can access the PowerPoint presentation from Adrienne Commereee, CPC, CPMA, CCS, CEMC, CPIP on 2/20. To download the handout, please click here.
TAHIMA Workshop: Privacy Programs - 5/23/2019
You can access the PowerPoint presentation from Cindy Kelly, RHIT on 5/23. To download the handout, please click here.
TAHIMA Weekend Workshop: Benign and Malignant Skin Biopsies & Excisions - 3/30/2019
You can access the PowerPoint presentation from Melody Draper Hnatovic on 3/30. To download the handout, please click here.
Advancing Your Knowledge of Advance Directives and Durable Powers of Attorney
You can access the PowerPoint presentation from Andrea Streissguth, RHIA on 4/19. To download the handout, please click here.
---
2021 TAHIMA Board
Your 2021 TAHIMA Board is listed below. We look forward to another great year!
Ashley Cruz - President
Stephanie Tisby - President Elect
Karen Youngblood, RHIT - Past President
Jeanie Brown, RHIT - Secretary/Membership Coordinator
Kelci Sankovich - Treasurer
Michelle Purcell - Student Director
Rachel Hendricks - Student Director
TAHIMA Email Notification
TAHIMA has transitioned from physical mailings to email notifications for workshop announcements. If you'd like to be added to our email distribution list, please visit our membership page and fill out the Email Notification form. Also, if you've changed email addresses, please let us know!